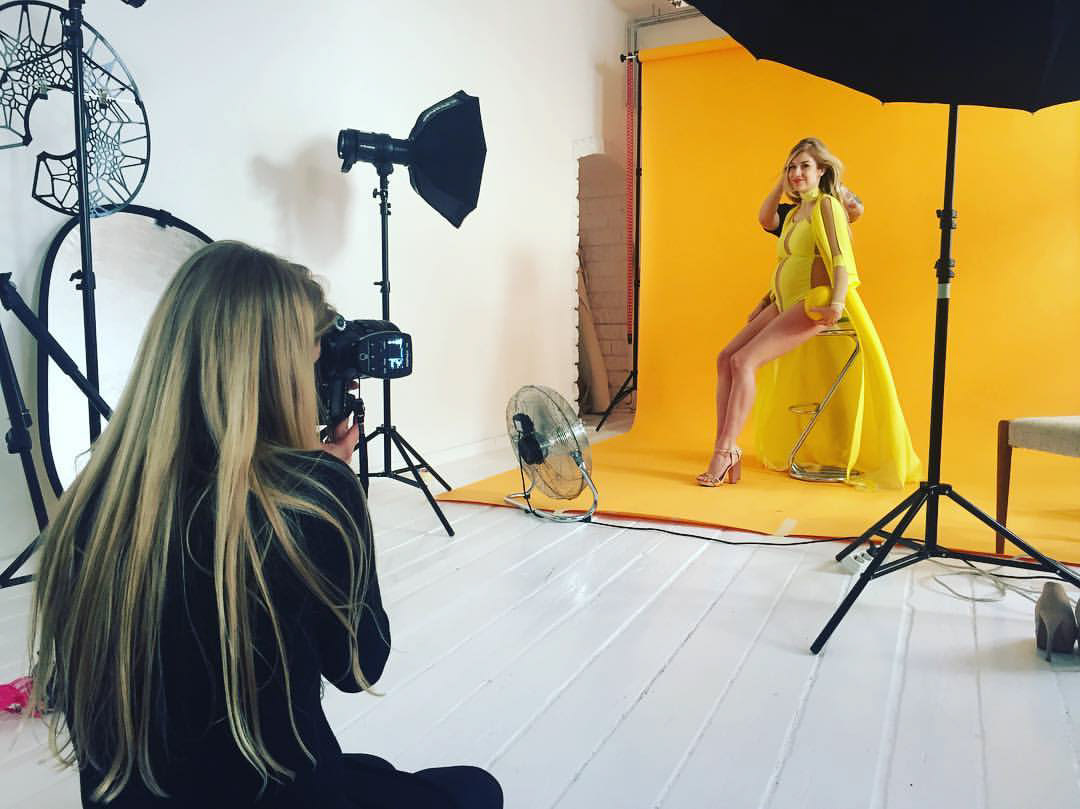 Jana Solom is an Estonian photographer and freelance director/producer. Born in the small southern border city Valga, currently living and working in the capital Tallinn.
She is inspired by Helmut Newton, David Lachapelle, Annie Leibovitz, Steven Klein, Andrei Tarkovsky, Stanley Kubrick - Jana focuses on emotions and feelings captured in a frame. 
For her it is all about the energy, as she says, even music will be captured in a picture and any hesitation will be shown.
 One must fully commit to the moment to capture a picture with powerful and meaningful emotion.
 Since 2010 Jana has taken pictures for Anne& Stiil ; Hello! ; Slacker; Smart; Vintage India; Framed by Karl; numerous product adds and posters for Von Krahl Theatre. 
Worked as the stylist assistant and producer for Vogue Ukraine. 
In 2014-2015 filmed and directed a travel TV series called Hand in Hand to Asia. 
Also worked as a director on several add campaigns and promo clips. 
Exhibition Infinite Playground 2018 Okapi Gallery 
Exhibition Infinite Playground 2017 online 
Exhibition in 2011 with the actors of Von Krahl Theatre.